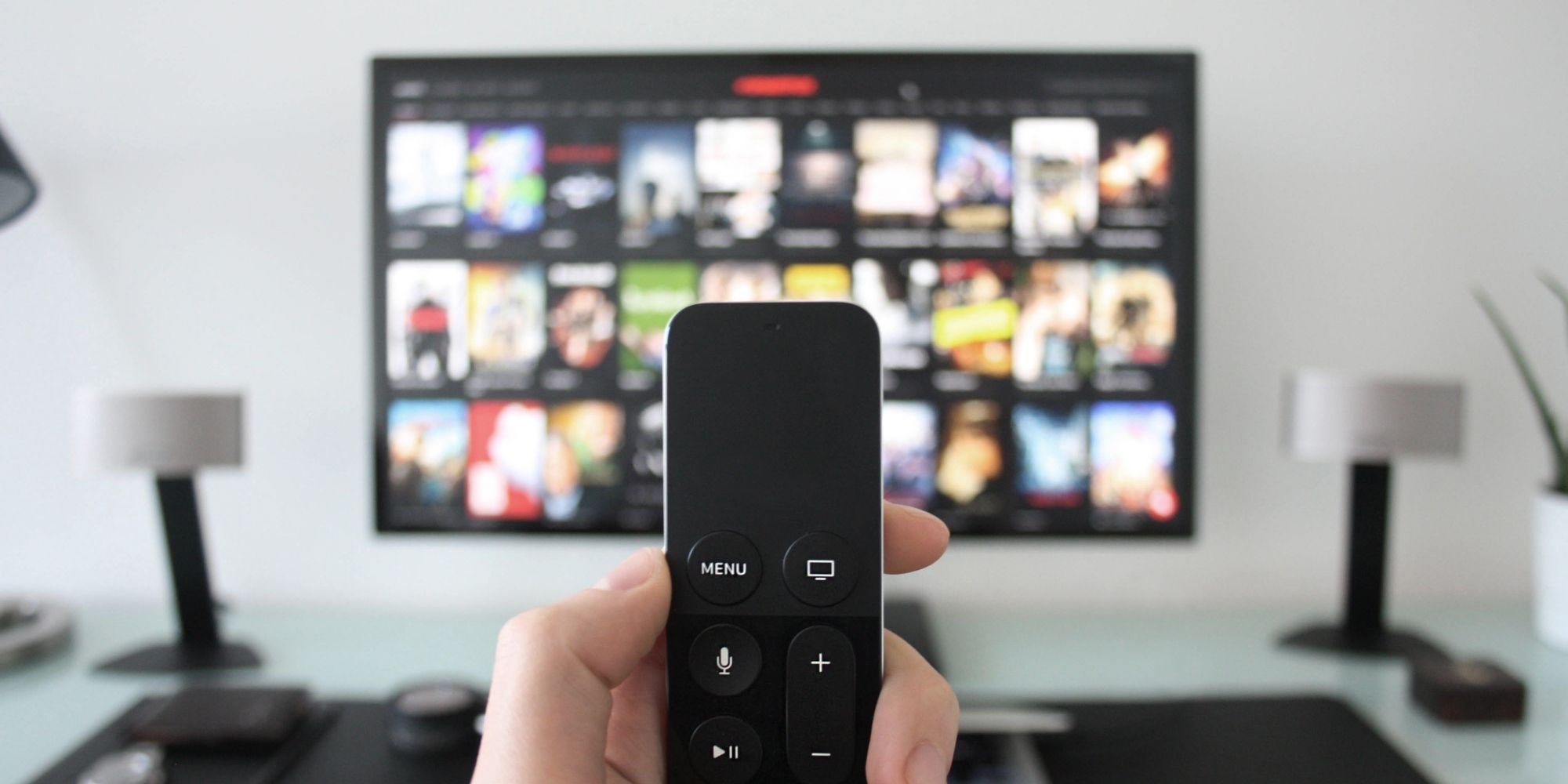 The concept of IPTV devices might still be new for many readers here. Suppose you are planning to get an IPTV box installed at your home. In that case, you're at the right place as today in this article; we will recommend you some of the Best IPTV devices that will work correctly to turn your regular television into a Smart television without costing you much.
Many of you might not know what these IPTV devices are? So firstly, we will let you know about an IPTV Box in brief. Let's start then!
What Is An IPTV Box?
An IPTV box is a little device that connects to your television to stream and play videos. These devices are becoming popular these days because they can quickly and inexpensively transform your simple set up into a Smart TV. An IPTV device is slightly different from digital video assessed by millions of users on Netflix or YouTube applications. Still, it shares pretty much the same pervasive and ubiquitous nature. And much different from a standard cable connection, with IPTV device, multiple television sets can use a single subscription within a house.
As you have come to know what these IPTV Boxes are, now let's look at the importance of these boxes, and then we will move forward to the most crucial part of the article that will let you know the Best IPTV Box available in the market.
Best IPTV Boxes We Recommend 
Best IPTV Box available in the market includes the following:
Nvidia Shield
It is one of the best IPTV devices that is trusted by thousands of users. The Nvidia Shield IPTV Box is faster and smarter enough with Dolby Vision and Dolby Atmos. It is the most advanced Android TV streaming media player with built-in Google Assistant technology. The latest and advanced NVIDIA Tegra X1+ processor makes the shield up to 25% faster than before. The fusion of Dolby Atmos sound and Dolby Vision HDR will transform your television into an entertainment powerhouse. With Nvidia Shield, you can your favorite shows in the highest possible quality of 4K HDR.
Whether you are a media enthusiast or a gaming enthusiast, the all-new Nvidia Shield has got everything packed for you. It is stealth, compact, and is designed to disappear behind your entertainment center. It will surely take the performance to the next level.
Pros:
Blazing fast performance
Fantastic Android TV experience
Impressive 4K HDR quality
Smooth UX
Most Affordable
Ge-Force Now cloud streaming is a game-changer
Cons:
Ge-Force Now is in beta version
Does not support HDR for YouTube
No USB ports
Amazon Firestick 4K 
With 4K HDR quality, fantastic performance, and Amazon Alexa, the Amazon Firestick 4K is one of the best media streamers you can busy for under $50. The Amazon Firestick 4K is faster, smaller, and less expensive and features a more advanced remote to boot. It also supports Dolby Vision that will deliver you excellent picture quality.
The Firestick 4K can directly control your television's volume and power, allowing you to jump straight into watching the streaming videos and Media without the need to pick up the second remote. With Amazon Firestick 4K, you can enjoy brilliant pictures and impressive sound with 4K ultra HD, Dolby Atmos, Dolby Vision, HDR, HDR-10 and, many more. It can also be connected to compatible devices via USB, Wi-Fi, or Bluetooth. You can also install our VOOIPTV app on this device.
Pros:
Affordable
Amazon Alexa
Quick Wi-Fi streaming and menu navigation
Supports 4K with Dolby Vision, Dolby Atmos, and HDR10+
Smooth Performance
Cons:
Ethernet adapter not included
No Google Play Apps
No proper YouTube application
MAG 424 w3
If we talk about the Best IPTV Device, then MAG 424 w3 stands at the third position. The MAG 424 w3 is an enhanced version of the basic MAG model MAG 424. The IPTV box, MAG 424 w3, has a built-in Wi-Fi module of 802.11a/b/g/n/ac standard. The Wi-Fi feature is dual-band so that the device can support both 5 GHz and 2.4 GHz channels.
The Wi-Fi module built allows you to connect any external device like a mouse or keyboard to comfortably and efficiently use the IPTV box. The modern high-performance processor is impressive and good enough to playback 4K videos. The remote control and the IPTV box are designed in such an ergonomic and micro fusion design that will look perfect in any kind of interior.
Pros:
Excellent processor
Better flash memory
Strong Wi-Fi signal
Easy to install and set up
Improved built quality
Cons:
No VPN support
No antenna
No subtitles feature
Apple TV 4K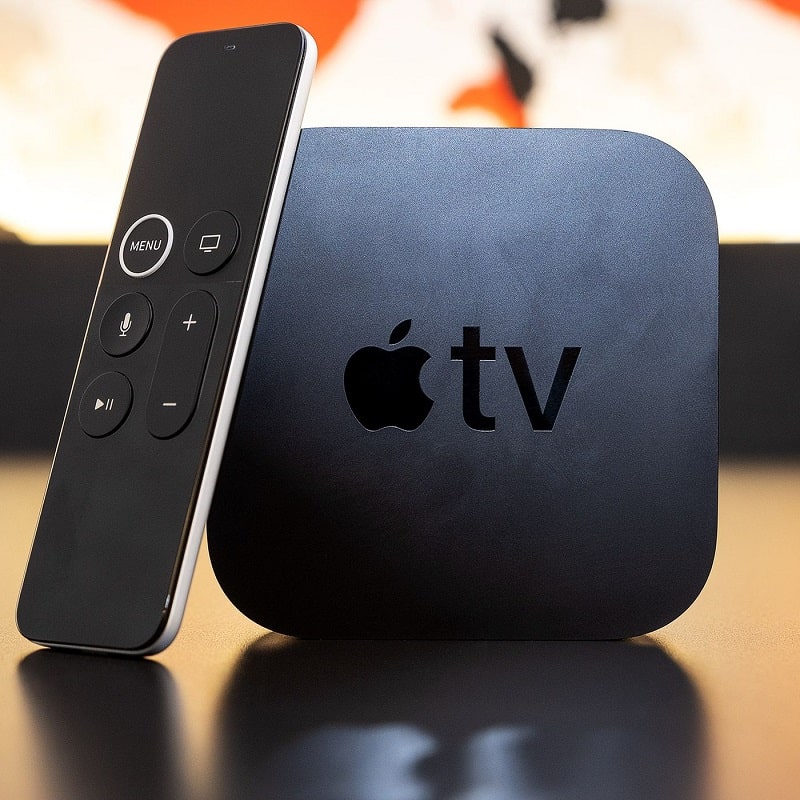 If you're an Apple user and you want an IPTV device, then Apple TV 4K will be perfect for your need. The Apple TV 4K will let you watch shows and movies in excellent 4K HDR quality. It completes the picture with impressive sound from Dolby atmos.
With Apple TV 4K, you can stream your favorite channels live and enjoy great content from various applications like HBO NOW, Amazon Prime Video, Netflix, and Hulu. It also has an inbuilt Siri technology that allows you to control the entire device with just your voice. It is undoubtedly a must-buy for Apple lovers. As always, Apple shines with its unique product, and herewith Apple TV 4K, you can easily synchronize your remote via iPad, iPhone, and MacBook Pro.
Pros:
Premium and comfortable device
Built-in Siri feature
A great remote with unique features
Smooth performance
Cons:
A bit pricey
Not compatible with devices other than Apple
The Bottom Line
The 4 Best IPTV Box listed above are all excellent devices that will indeed serve all your needs acceptably. The choice on which one you should go for is entirely up to you. Though the proper understanding of how each one of them will work will help you get excellent out of any of them. For any help relating to the services, you can contact us anytime. Here at VOOIPTV, we use the latest technology and top servers to provide you with optimal quality service by offering 14000+ online channels of HD and FHD quality. So, after selecting the best IPTV box for your TV, choose a plan and subscribe to our best IPTV services where you will experience the fastest IPTV services like never before!