Reliable Hardware

These 10gbps servers are situated around the world giving you the best connection possible for buffer free viewing.

Dedicated Support Team

These guys keep the cogs turning and are on hand to make sure you have an uninterrupted viewing experience

99.9% Server Uptime

With 99.9% server uptime you can enjoy your service all the time!
For over 6 years now, we have constantly maintained our stand as the most powerful IPTV provider in the North American and European market. This has been possible with our use of latest technologies and top servers that ensures that our viewers get optimal quality service delivery.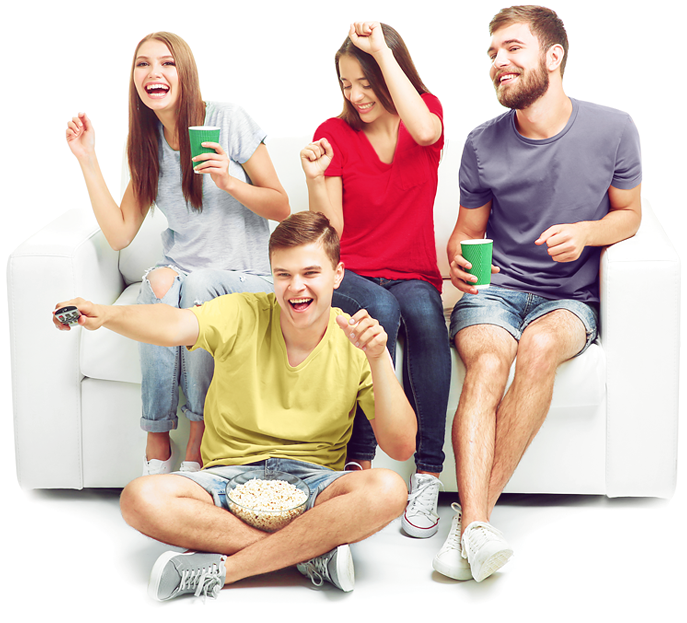 Fast & Stable

24000+ World Channels & 145000+ VOD & Series

SD, HD, FHD & HEVC Quality

Fast & Great Customer Service
Experience the fastest iptv service Your favorite channels in your backpack

The best picture quality I have seen in 3 years of testing IPTV. HEVC channels are superb quality. Channel zapping is super fast. Great support. Highly recommended!
Best IPTV provider. I tested more IPTV provider's and I decided to use vooiptv.com
After some trouble, they got my full trust! Honestly, I already test a lot of providers. It´s unfortunately not good, that even the chat will be replied 1 day later as email.... so why you use the online chat function? But... additionally, I need to say, that after some trouble, this provider keeps up the line with good streaming. If you ask me: "What do you mean... should we go with vooiptv.com ?" I would now definitely say YES! (Everyone should become a chance to fix the problems, I give them this chance and know I am happy with the service !)
This is the best IPTV service, that I would recommend anyone to use. Staff are so friendly, Channels are working so great too. by Quebec85
Great quality and quickfire customer services. It comes with many options and at a good price. Badmiparas
VooIPTV was born in March 2016 out of frustration – After we saw and experienced what's out there, we decided to create a better IPTV service. So we created a reliable, stable, user-oriented IPTV service that works better than real TV should.
We started out by carefully selecting network and bandwidth providers with enough capacity to avoid overload and the eternal buffering problems that plague this industry. We followed with an ample but not overwhelming channel selection and an up-to-date VOD and Series section.
Our goal is to provide a service so good and so stable that the need for support will be minimal.
Give it a try today, for FREE, so you can see for yoursefl!